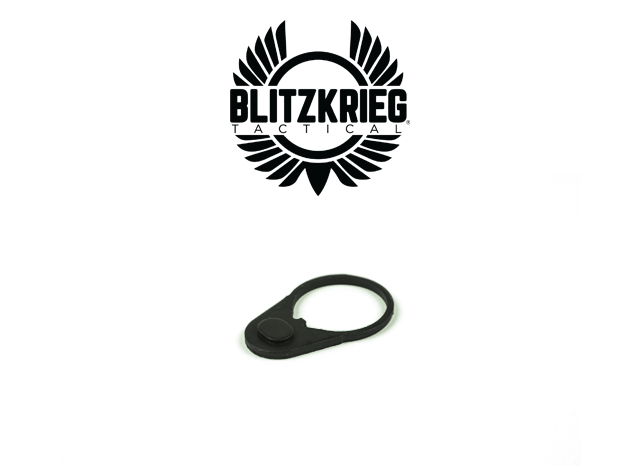 The Blitzkrieg End Plate is a Mil-Spec end plate for use with AR-15 and LR-308 rifles. Made of steel and coated black.
The end plate included does NOT have quick-detach or ambidextrous sling capabilities. If you're looking for quick-detach capabilities for your end plate, we also sell the Blitzkrieg QD End Plate.
The Blitzkrieg End Plate, like all of our products, is proudly made right here in the USA.
Product Specifications:
Material: Steel
Coating: Black

Gas Key: CNC Machined, Heat Treated, Nitride, Torqued and Staked to Mil-Spec, Nickel Boron Plated
Cam Pin: Swiss Machined, Heat Treated, Nitride
MPI Tested: Yes, Individually Tested
Product Specifications:
Bolt: 9310, Shot Peened, Heat Treated, Nitride
Carrier: SAE 8620, Heat Treated, Nitride, Full Auto
Extractor: Swiss Machined, Heat Treated, Precision Ground
Firing Pin: Swiss Machined, Heat Treated, Precision Ground
Gas Key: CNC Machined, Heat Treated, Nitride, Torqued and Staked to Mil-Spec, Nickel Boron Plated
Cam Pin: Swiss Machined, Heat Treated, Nitride
MPI Tested: Yes, Individually Tested